Kim Diment
Wildlife Artist
A Northern Michigan native, Kim Diment's art brings personality and life to the animals she portrays. Both her art and love for animals started at young age. Her first preteen field sketches came from wanderings along the backwaters of the AuSable River during the spring thaw migrations.
Kim became addicted to travel in the mid eighties. She visited countries that were especially diverse in wildlife. It is no wonder Africa became her favorite. Her first trip was in 1992 and then her second in 1996.  Since the second trip she has made a pilgrimage back practically every year since. 
Kim loves her subject matter and tries to help out in preserving it when she can through several conservation projects.   Currently she is involved with the on going project Tahquamenon State Park's "Art for the Park".  Kim is using a landscape from Michigan's Tahquamenon's Falls area and portraying a native animal species. 
Past projects closer to home include donations to "Ducks Unlimited" and "Trout Unlimited", The Humane Societies of Iosco and Crawford County, local contributions to local Michigan Safari Club International chapters.
Her skills as a teacher are evident as she is the Illustration Instructor at Johnathan Rand's Author Quest, a camp for young authors from 10 - 13 years in age. Being taught by an internationally acclaimed wildlife artist is a real benefit to these young authors and illustrators.
Kim Diment is working on a commission painting for the Driftless Glen Distillery in Baraboo, WI. Watch this three minute video of Kim describing how she is painting this commission piece. — at Kim Diment's studio on the AuSable River.
Kim Diment's kitty, Baily, performs tricks for treats. Kim's rescued feral cat proves what a lot of love and patience can do.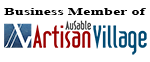 We feature Original Nature Related Art and Limited Edition Giclee Reproductions by some of the finest artists in the Great Lakes region
Copyright © 2020 Main Branch Gallery, LLC