Roger A. Blair
Egg Tempera Artist
I have been surrounded by art and artists my entire life. As a young boy in Indiana, I would sit with my father at his drawing board and try to emulate his work. He was a technical artist and illustrator and spent a lot of time with me, helping and encouraging me to pursue my drawing. I also had a couple of art teachers along the way who also took an interest in my pursuit.
Just out of high school, I served as a commercial artist, working for a small art studio. I soon entered the military and spent the next four years working as an illustrator in the US Air Force.
Upon discharge from the military, I worked as a technical illustrator in Dayton, Ohio and soon moved to rural Ohio where I opened my own studio, working full time painting, drawing, illustrating, painting signs, and framing pictures... anything to remain independent. It is there I began working in egg tempera, as it represented a way to extend my passion for drawing into a paint medium. I studied the works of Robert Vickery, Winslow Homer, Norman Rockwell, and Andrew Wyeth, as well as many of the Masters who captured their subjects with breathtaking realism.
I settled on egg tempera as a life pursuit and am still learning with each new painting I create. My work is included in numerous private collections across the United States. I create egg tempera paintings of the American scene, sparked by a love of the landscape and of nature in general. My paintings are a result of many years observing and living among the subjects that I paint. I hope you enjoy my passion.
My work has been shown in galleries in Ohio, Indiana, Virginia, and Michigan as well as prestigious juried shows in Indiana, Ohio, Kentucky, and Michigan. My work has been accepted into the Annual Midyear Painting Show at the Butler Institute of American Art in Youngstown, Ohio, as well as the Springfield (Ohio) Art Association (purchase award) and the Dayton (Ohio) Society of Painters and Sculptors. I have also been invited to submit an article and painting demonstration for American Artist Magazine.
On a personal note, my hobbies include songwriting and performing with the acoustic guitar, yoga, and I have recently become obsessed with fly fishing for trout.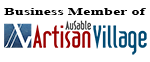 We feature Original Nature Related Art and Limited Edition Giclee Reproductions by some of the finest artists in the Great Lakes region
Copyright © 2020 Main Branch Gallery, LLC