Beth Millner

Hand Crafted Sterling Silver Jewelry


We are very pleased to offer Beth Millner's eco-friendly sterling silver jewelry in Main Branch Gallery. Beth's passion is artisan designed, quality wearable art inspired by the beautiful natural landscape of Michigan and the Great Lakes. Beth draws inspiration from her adventures in the northwoods including fishing, hiking and biking. Her cohesive design lines include shorelines, woodland landscapes and pollinators as well as her popular line of Upper Peninsula and Lake Superior silhouette jewelry.

Eco Friendly

Our mission is to provide artisan designed jewelry fabricated in a socially and environmentally responsible way. Each handmade item is made from recycled metal and most of our copper is local Upper Peninsula copper from the former White Pine Mine in Ontongan, Michigan. We offer certified recycled diamonds as well as raw and industrial grade diamonds for unique engagement rings. We emphasize eco-friendly business practices including composting, second hand supplies and tools, participating in city recycling, using green cleaning products and much more.

Quality

Each piece of jewelry is carefully crafted in the studio upstairs of the storefront in Marquette, Michigan with a high level of attention to detail and craftsmanship.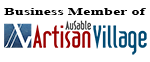 We feature Original Nature Related Art and Limited Edition Giclee Reproductions by some of the finest artists in the Great Lakes region
Copyright © 2020 Main Branch Gallery, LLC