Cindy Evans
Watercolor and mixed media paintings
Cindy Evans is an artist from Williamston, Michigan, who specializes in watercolor and mixed media paintings. Her work is exhibited in many local and regional galleries and shows and can be found in private and public collections.

Cindy was selected as one of the artists featured in the Watercolor Artist Magazine's "Ones to Watch" article, in the December, 2012 issue. She also received a second place award in the Celebration of the Arts event, F.U.M.C., Grand Rapids MI in January, 2013 and has completed a solo show at the East Lansing Public Art Gallery during the month of March, 2013.

"My paintings are my reaction to what I see and experience and they tell my story. I try to fit the technique, color choice and design elements to the piece, relating all the components to enhance the mood and message. This means I may treat each piece differently, but gives what I believe a full expression of what it is I am trying to say.

"I want to involve my viewers, to entice them through some realism while leaving some up to their imagination. I use watercolor because the washes offer many possibilities for putting paint to paper. I use acrylic, ink and collage because they offer textural qualities, and subtle details.

"My motivation to paint is that love of how water and color moves on the paper, the challenge to bring what happens to a successful conclusion, and to bring attention to the beauty in nature, scripture and the art of storytelling.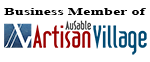 We feature Original Nature Related Art and Limited Edition Giclee Reproductions by some of the finest artists in the Great Lakes region
Copyright © 2020 Main Branch Gallery, LLC